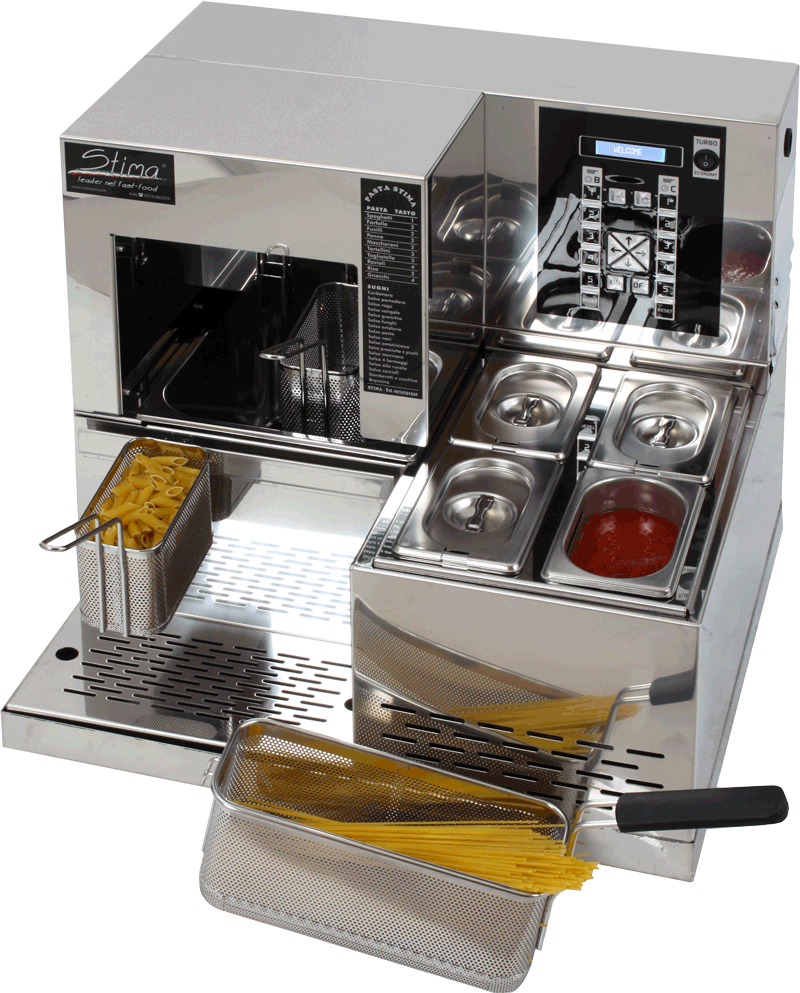 Voglia di Pasta P 2001/ 2
Professional electric pasta cooker.
Revolutionary automatic countertop pasta cooker equipped with extractor hood. The ideal solution for those who do not have or cannot install a chimney.*
First courses in 1 minute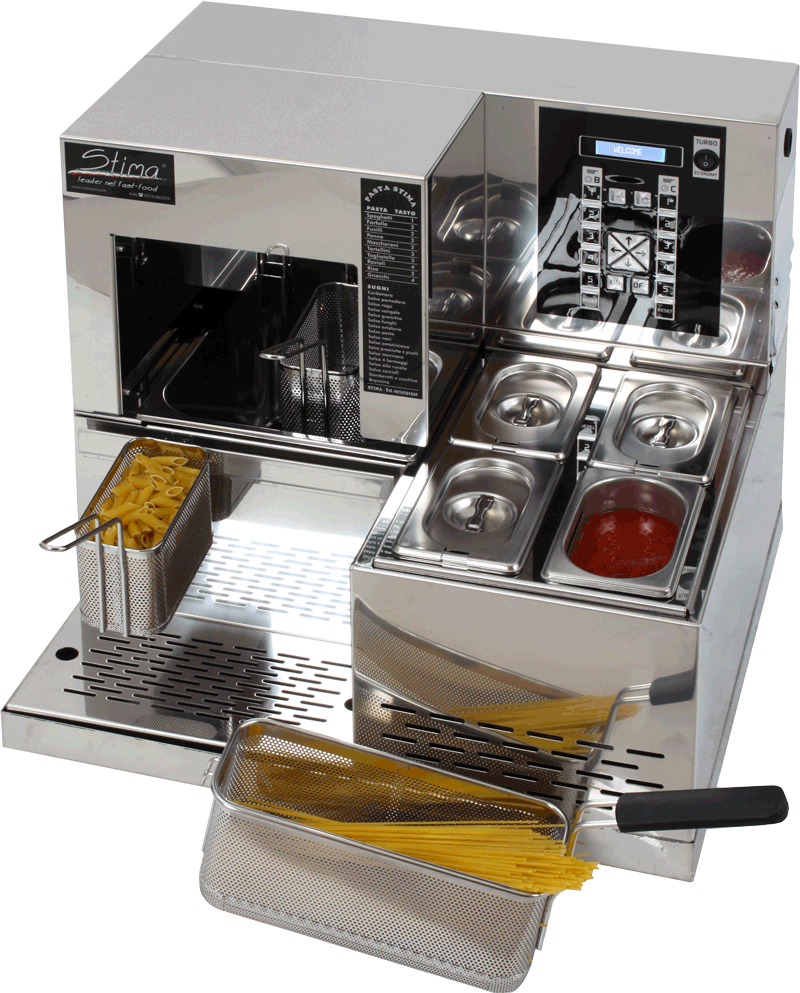 It costs you less than a pizza a day…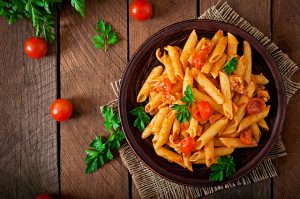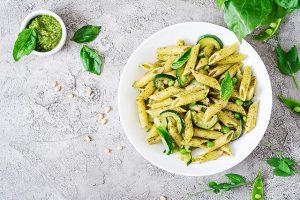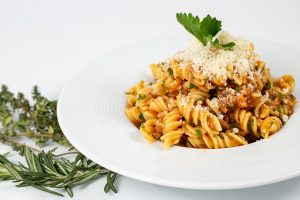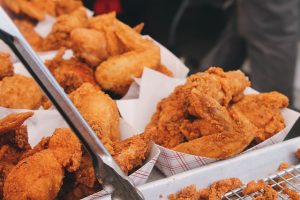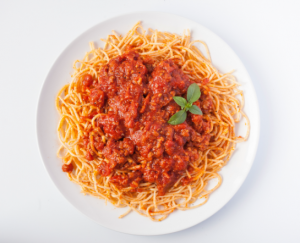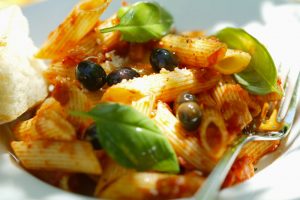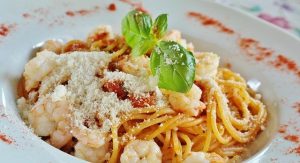 Pasta cooking machine, 150 first courses in just 1 hour!
The real Italian pasta always al dente can be served in just 60 cm WITHOUT SPECIALIZED LABOR and in a totally automatic way with the new Voglia di Pasta machine.
The machine that in just 60 cm of space allows you to prepare 150 first courses in just one hour.
With the new Voglia di Pasta machine, the first course, previously exclusive to restaurants, can be served in any type of venue, from bars to pizzerias, from sandwich bars to equipped trucks, from kiosks to pubs.
The new product, thanks to cutting-edge technology, allows you to prepare an excellent first course in just a few minutes.
All it needs is simply a desk and an electrical outlet.
Stima's professional electric pasta cooker is produced in two versions:
the smallest, with two baskets, 60 cm wide, prepares up to 150 pasta dishes in 1 hour;
the largest, with four baskets, is recommended for large productions, up to 300 first courses in 1 hour.
Voglia di Pasta, fully automatic, allows considerable savings: you just have to load the basket and press a button.
It is equipped with an automatic bain-marie, which offers the possibility of serving up to four different sauces and a patented vapor extraction system.
The peculiarity of the bain-marie of having slits on the trays ensures that the humidity generated by the bain-marie replenishes the water contained in the sauce which inevitably evaporates following heating.
Thanks to the Bagnomaria patented by Stima, the sauces do not dry out.
Features "Voglia di Pasta", the professional electric and automatic pasta cooker: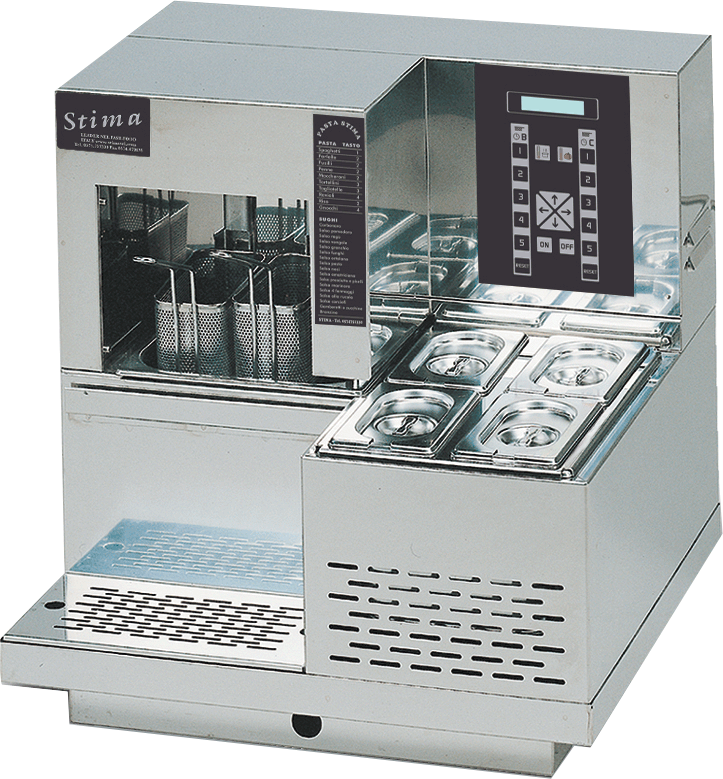 How to use the Stima Srl automatic pasta cooker?
The single portion of pasta is placed in one of the baskets. Press the key corresponding to the desired time. The automatic basket descends and when the time is up it goes back up with the pasta already drained.
The two-basket version of Voglia di Pasta is practical, economical and compact. Ideal for those with space requirements, without renouncing the Stima technology and the high production of first courses
Control Panel
The machine is equipped with advanced control systems with microprocessor.
The economy turbo function allows for considerable energy savings. Technology at the service of quality.
Technical data
Length:

60 cm;

Depth:

53 cm

;
Height:

60 cm

;
Voltage:

220 V

;
Maximum power:

2400W

;
Weight:

37 Kg

;
It costs you less than a pizza a day…
Click on the image to enlarge